Isle of Kinytre Highland Chief Whisky Cheese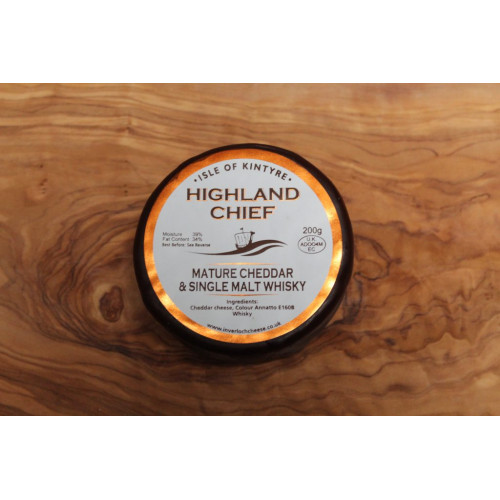 200g truckle mature cheddar with single malt whisky.
Our highly popular range of 200g truckles of prime mature Scottish cheddar, carefully blended with quality ingredients, and guaranteed to deliver a taste sensation. Delicious eaten on their own with crackers or oatmeal biscuits, or cooked as an ingredient of a delicious meal.