Smoked Salmon with Hendricks Gin 900g to 1.3kg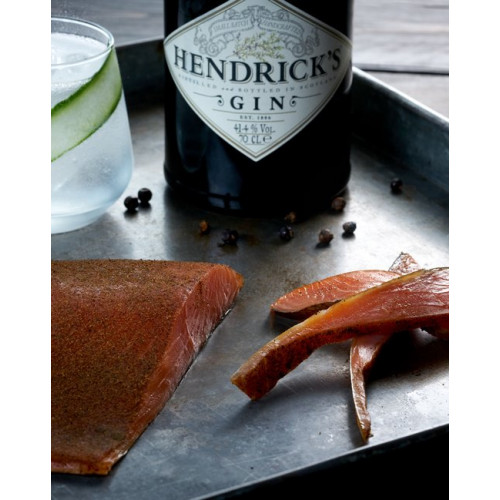 CAMPBELLS & Co Smoked Salmon redefines the boundaries of smoked salmon.
In there Scottish Smokehouse, they carefully source and select the whole salmon to there precise requirements. the salmon expressions develop through revolutionary curing and smoking techniques in modern kilns before maturing for quality, consistency and flavour.
Hendricks Gin Smoked Salmon is cured with there bespoke recipe including a secret botanical mix before being finished with Hendricks Gin.
Expressions: Spirits
Taste: light smoky flavour with a sweet juniper finish
Smoke: Oak
Provenance: Farmed North Atlantic Salmon